He's the best young singer you'll hear this year, hands down. Listen to him once and you'll be plugged into the future of the blues.

– Mike O'Cull, Rock and Blues Muse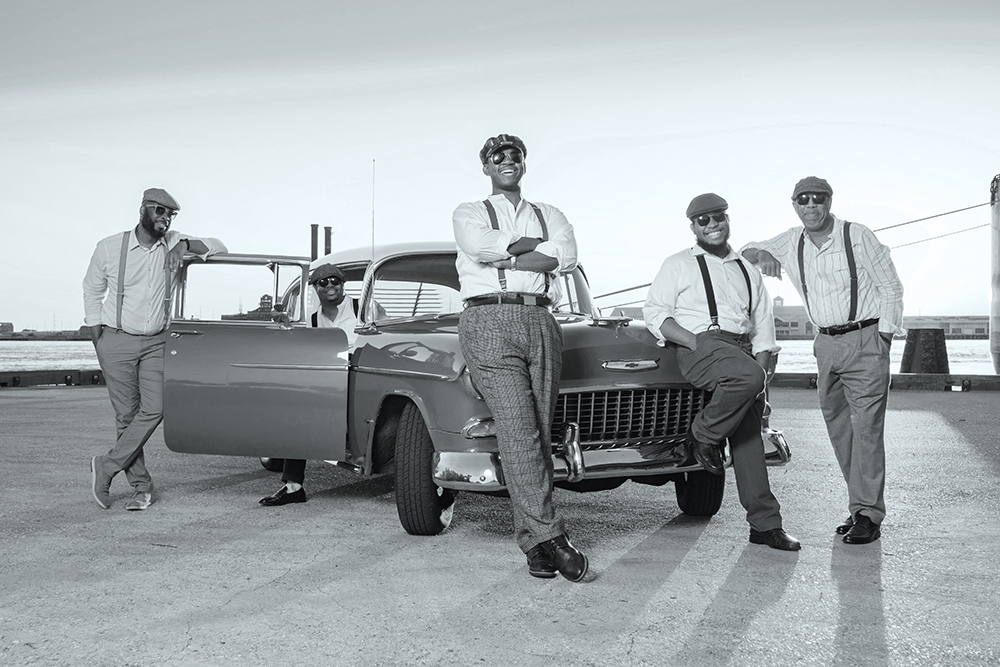 At 23-years old, fast-rising star Kevin Gullage leads his band of veteran players, The Blues Groovers, with the poise of a seasoned performer. His impressive blend of soulful singing and dazzling blues piano infused with the experience of his bandmates is leaving audiences in awe. The Blues Groovers consist of bassist Tony Gullage (Henry Butler, Dr. John), Hammond B3 Player Brandon Adams (Kenny Neal), Guitarist Carlton Ross (Glenn David Andrews), Saxophonist Roderick Jackson (Kenny Neal), and Drummer Mac Carter (Jon Cleary).
Born into a musical family in New Orleans, LA, Kevin Gullage showed prodigious signs of musical talent and followed in his father's footsteps, embracing his passion for music as an instrumentalist, singer, and writer. Growing up interacting with artists such as Henry Butler, Gary Brown, Carol Fran and others in the New Orleans music scene influenced the development of Kevin's musicianship and style from a young age. Kevin began his career as a multi-instrumentalist, but eventually turned his musical focus to piano. His passion for piano would lead him to study music at the prestigious New Orleans Center for Creative Arts, The Louis Armstrong Jazz Camp (whose alumni include Jon Batiste, Troy "Trombone Shorty" Andrews, and "Big Sam" Williams) and later Loyola University New Orleans.
At age 18, Kevin was selected as the pianist for the 2017 Thelonious Monk All-Star Sextet performing alongside jazz legend, Bobby Watson. The same year, he was invited to perform with the multi-Grammy winning band Blues Traveler at the New Orleans Jazz and Heritage Festival. Kevin has appeared in several movies including The Last Laugh starring Chevy Chase and Burning Cane starring Wendell Pierce. His voice was also featured in the 2019 release of Disney's Lady & The Tramp.
In 2019, Kevin & the Blues Groovers became a resident artist at B.B. King's Blues Club, New Orleans. With a resounding demand from their growing fan-base, Kevin recorded his first EP entitled Blues for the City.
Kevin Gullage signed with the Grammy-winning record label Basin Street Records in early 2022. The New Orleans-based powerhouse label released Kevin & The Blues Groovers first full-length LP, Something Old, Something New, Something Borrowed Blues, in the Summer of 2022. On Something Old, Something New, Something Borrowed Blues, Mike O'Cull of Rock and Blues Muse says, "Gullage is a New Orleans native with a big-league voice, top-tier keyboard skills, and a hip, sophisticated style that he's currently using to romance blues listeners all over the world. . . Although he's only 23 years old, Gullage is already a seasoned performer and songwriter who sounds right at home in front of his all-pro band. . . He's a legitimate musical phenomenon with a huge career in front of him who is capable of going head-to-head with the best in the business. . . He's the best young singer you'll hear this year, hands down. Listen to him once and you'll be plugged into the future of the blues."
Kevin Gullage appeared in the 2022 season of ABC's American Idol where he was one of the select few invited to Hollywood. Lionel Richie's review of his performance included, "You got so much flavor!" Kevin Gullage took his momentum from American Idol into a busy performing schedule in 2022 including a stint as a featured performer for Disney Cruise Lines; headlining the New Orleans Festival in Innsbruck, Austria; playing the Bourbon Street Fest in São Paulo, Brazil; and playing the Crescent City Blues and BBQ Festival in New Orleans. The same year, Kevin was welcomed as an official Hammond artist, and the band was nominated for "Best Emerging Artist" at the Offbeat Best of the Beat Music Awards.
With an all-star band behind him and bountiful talent of his own, Kevin Gullage is set to soar, as Kevin & The Blues Groovers look ahead to the many opportunities in the future.
---
Music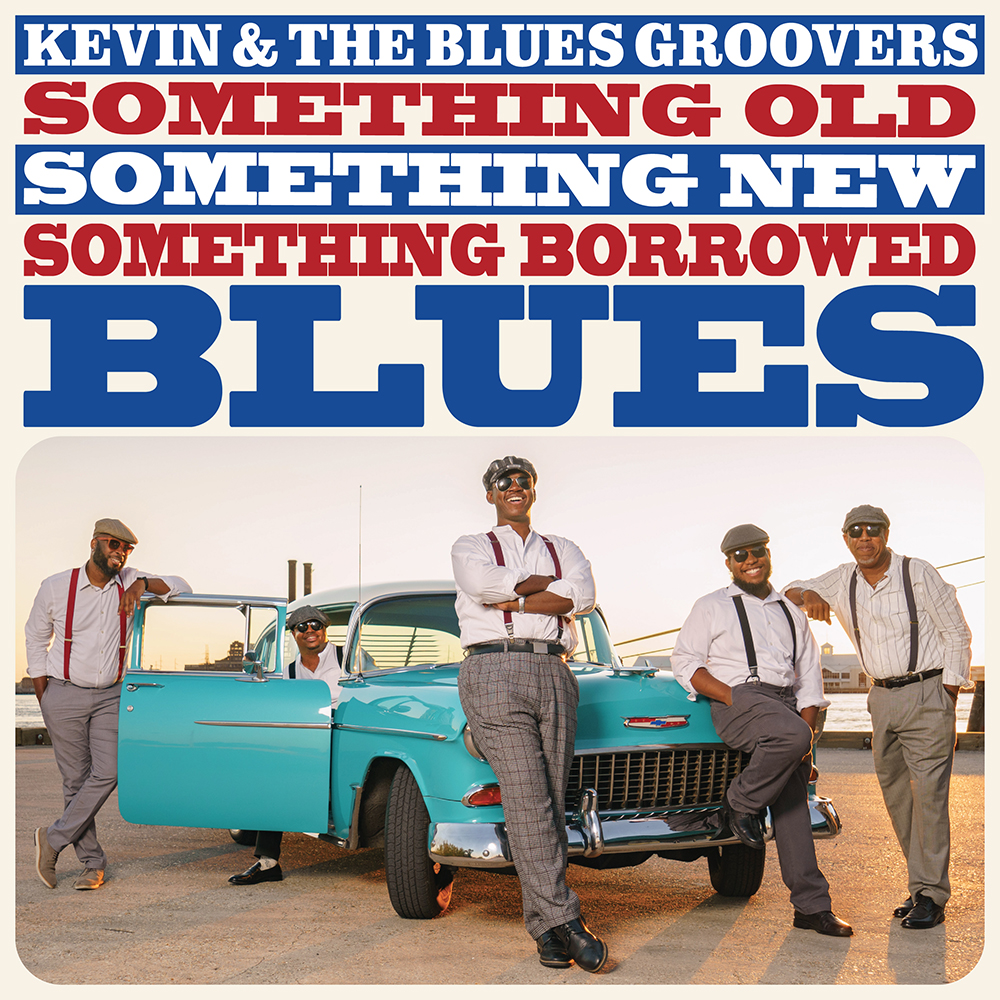 The debut album on Basin Street Records from Kevin & The Blues Groovers Something Old, Something New, Something Borrowed Blues is available in our store now. Click on the album art above to shop!
---
---
Press
It's amazing how a young singer like Kevin Gullage makes himself heard with The Blues Groovers on 'Something Old, Something New, Something Borrowed Blues'. This is what it takes for the future of the blues

– Eric Schuurmans, Rootstime
Gullage shouts the blues with the best of them.

– Jay Mazza, Offbeat Magazine
Gullage is a New Orleans native with a big-league voice, top-tier keyboard skills, and a hip, sophisticated style that he's currently using to romance blues listeners all over the world. . . Although he's only 23 years old, Gullage is already a seasoned performer and songwriter who sounds right at home in front of his all-pro band. . . He's a legitimate musical phenomenon with a huge career in front of him who is capable of going head-to-head with the best in the business.

The Blues Groovers distinguish themselves immediately and have the power to put the hot sauce on every note they play. . . Add Gullage's mighty talents into the mix and you get a traffic-stopping band fronted by the best singer in town.

He's the best young singer you'll hear this year, hands down. Listen to him once and you'll be plugged into the future of the blues.

– Mike O'Cull, Rock and Blues Muse
---
Watch
Press Photos