King Cake Companion Track List:
Mardi Gras Day – Rebirth Brass Band
Let's Go Get 'Em – Rebirth Brass Band
Treme Mardi Gras – Kermit Ruffins
The Mardi Gras Second Line (with Kermit Ruffins, Rebirth Brass Band, Trombone Shorty) – Los Hombres Calientes
Do The Fat Tuesday – Kermit Ruffins
The perfect companion to your Mardi Gras King Cake! It's the Basin Street Records King Cake Companion Compilation Album. Five outstanding Mardi Gras songs from the album Nothing But A Party: Basin Street Records' New Orleans Mardi Gras Collection: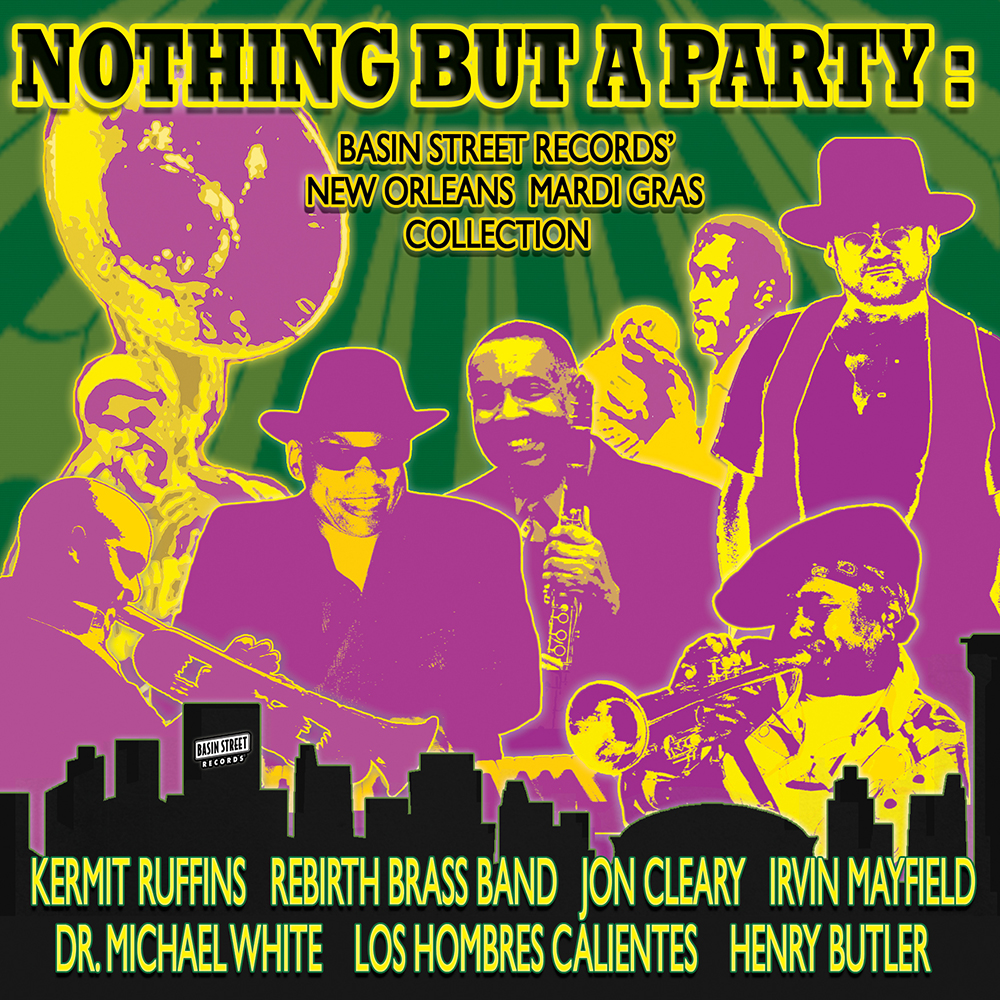 Get Nothing But A Party on our web store here, or listen on your favorite music service here.
Note: digital download comes in .zip format and must be downloaded to a device capable of unzipping a .zip file.