100% of the proceeds will be donated to the five non-profits listed below!
In the holiday spirit of giving, Basin Street Records and Bonerama are raffling off five copies of the special edition signed and numbered black and gold vinyl Bonerama Plays Zeppelin, and eight of Basin Street Records' latest CDs . There are only fifty copies of this special edition vinyl LP; the one's being raffled are numbered 1 through 5, and signed by the members of Bonerama. Once these LPs are raffled off, this edition of Bonerama Plays Zeppelin will be completely sold out!
There is no limit to the number of tickets you can buy, and there will be five winners, one for each of the non-profits listed below! Why not buy a ticket for each? This raffle ends Thursday, 12/19 at midnight, and the winners will be announced on Facebook Live on Friday, so act now! In honor of the amazing week by LSU Football's Joe Burrow and Saints' Drew Brees, chances are 9 dollars.
About the Non-Profits
Louis Armstrong Summer Jazz Camp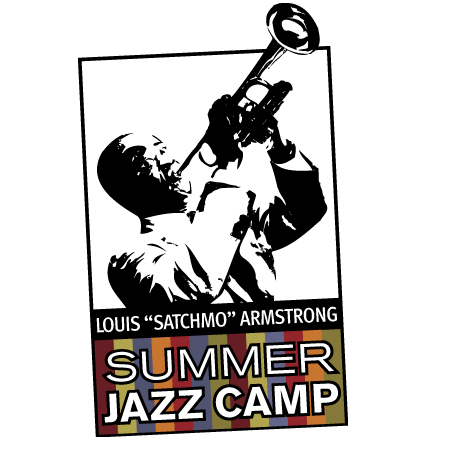 The Louis "Satchmo" Armstrong Summer Jazz Camp is a pre-eminent jazz education program developing the next generation of Jazz artists and preserving the great American art form. Their mission is to honor jazz in the place of its birth and to foster greater appreciation of this art form. They hold the core value that education that develops the whole person raises self-esteem and teaches leadership, teamwork, problem solving skills, good citizenship and respect for culture. The jazz camp is the only summer Jazz education program that has a comprehensive curriculum that includes instrumental and vocal music, as well as swing dance. 90% of the jazz camp's teachers are degreed, certified teachers, or professors; all are working musicians and educators. Each summer, the jazz camp brings in a world-renowned artist-in-residence to teach and mentor the students. Jazz camp alumni include: Jonathan Batiste, Troy "Trombone Shorty" Andrews, "Big" Sam Williams, Shamarr Allen, Gregory Agid, and many more successful musicians and music educators.
Offbeat Music & Cultural Arts Foundation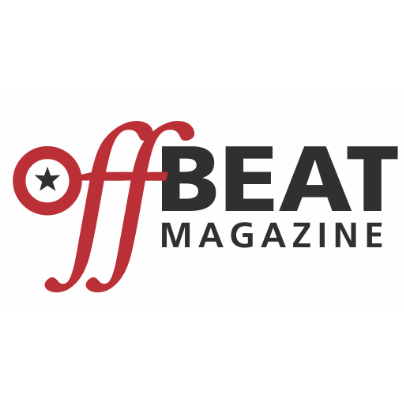 The Offbeat Music and Cultural Arts Foundation is the non-profit arm of OffBeat Magazine that puts on the Offbeat Best of the Beat Awards every year. This is an awards show that highlights the local and regional talent of New Orleans and Louisiana, employs a variety of musicians, and does the important job of acknowledging and honoring our local musicians. Offbeat Magazine is a hugely important publication to the New Orleans music scene that has done extensive work spreading the music of New Orleans to the world.
The Ella Project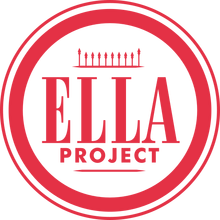 The Ella Project was launched in January 2004 by co-founders Ashlye Keaton and Gene Meneray in partnership of the Arts Council of New Orleans, Tipitina's Foundation, and Tulane Law School to offer dedicated pro bono legal assistance to low to moderate income artists, musicians, and grass roots non profits of Louisiana. As ELLA grew, services in arts business assistance and development and cultural advocacy were added to its portfolio.
Since 2004, The Ella Project has served more than 2000 clients, offered in depth workshops across the gulf south, and has been profiled nationwide including by The New York Times and National Public Radio. Ella has won numerous honors and distinctions, including the Cultural Economy award from the State of Louisiana. In 2016, ELLA became a stand alone non profit organization, dedicated to the tenets of arts business development, legal services, cultural advocacy, and policy engagement. Since then, we have continued to operate weekly legal clinics, brought our Visual Artist Business Boot Camp to all nine regions of Louisiana, produced the New Orleans Mayor's Forum on Music and Culture, and spread the word on the successes and challenges of New Orleans culture throughout North America.
Ella provides the tools for creators to compete in the modern economy by offering one on one arts business consultations, workshops, and intensive entrepreneurial training on arts marketing, organizational planning, and basic finance.
Ella provides legal services for low to moderate income artists and musicians. Supervised by project co-founder Ashlye Keaton and her team of Tulane Law students, ELLA provides pro bono legal assistance from concept to completion in issues of copyright, patent, trademark, business formation, contract preparation, negotiation and review, licensing, and other entertainment law matters. To schedule an appointment, please call 504-250-0429, email gene@ellanola.org or use their online application by clicking here.
Ella advocates for the cultural community by seeking creative proactive solutions to issues that affect Louisiana artists and our cultural landscape.
Roots of Music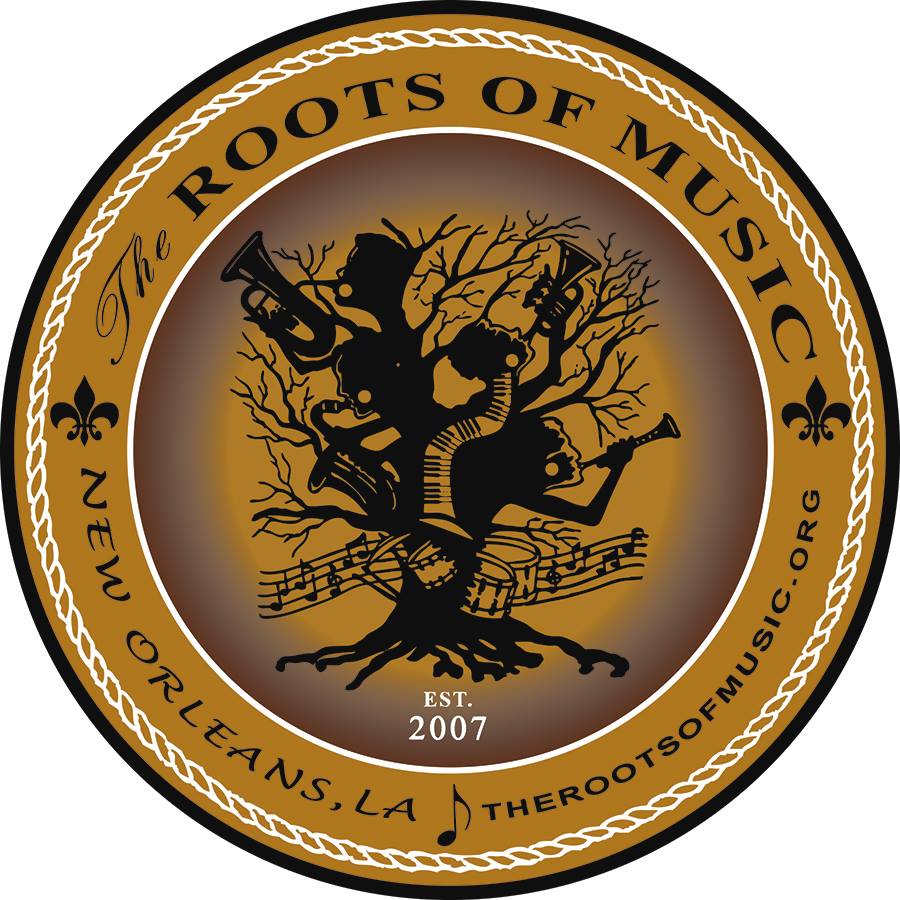 The Roots of Music empowers the youth of New Orleans through music education, academic support, and mentorship, while preserving and promoting the unique musical and cultural heritage of our city. Their program provides music history and theory as well as instrumental instruction and ensemble performance preparation. They serve kids ages 9-14 from low-income households, and provide their students with hot meals and round-trip transportation to reduce common barriers to participation. Five days a week, 12 months a year, their program delivers over 2,500 hours of music education and other academic tutoring, over 30,400 nutritious hot meals, 1,400 bus journeys, and supplies over 150 instruments for student use.
Preservation Hall Foundation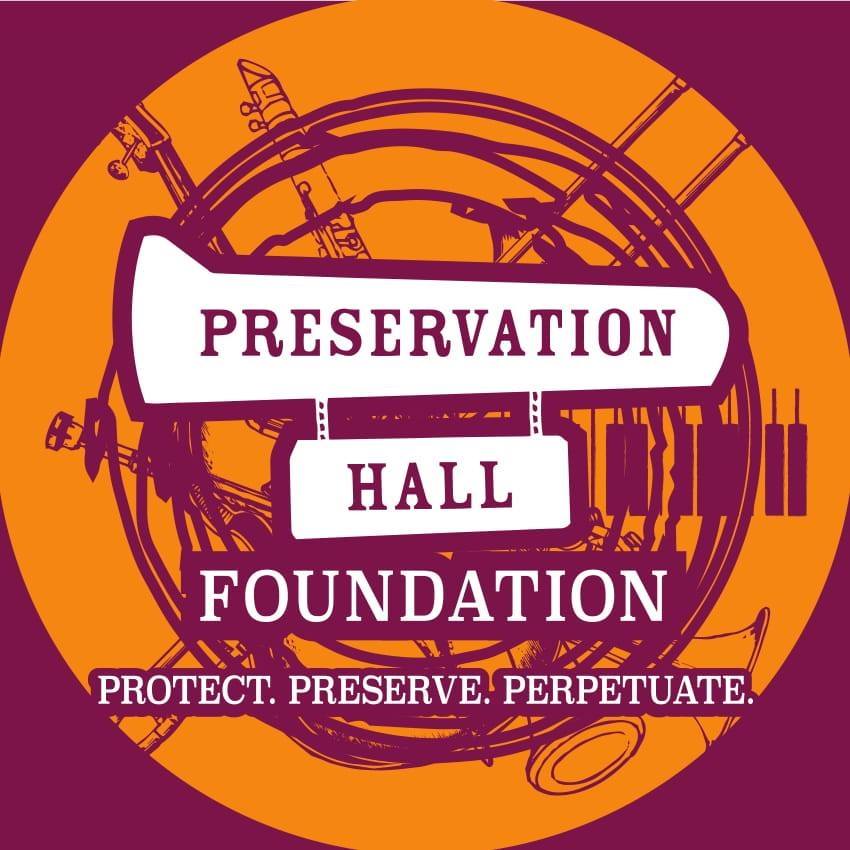 The Preservation Hall Foundation was launched in 2011 to perpetuate the musical traditions of New Orleans and legacy of Preservation Hall's core values: empowerment, accountability, inclusiveness, integrity and justice. Through music education, outreach, live performances, archiving, multimedia projects, and cultural collaborations, the Preservation Hall Foundation creates greater awareness and appreciation for New Orleans music and the communities that support it.
The Preservation Hall Foundation's primary activity is to serve the next generation of New Orleans musicians and listeners through their education and community engagement programs. They serve youth in schools, detention centers, and community centers in the Greater New Orleans area. The core constituency of their music students are elementary and secondary-schoolers, for whom they subsidize or completely underwrite the cost of weekly music classes, field trips, and educational resources. They focus on providing experiential settings for students to learn by playing and through lasting mentorship from musicians, tradition bearers, and teaching artists from the Preservation Hall Musical Collective.