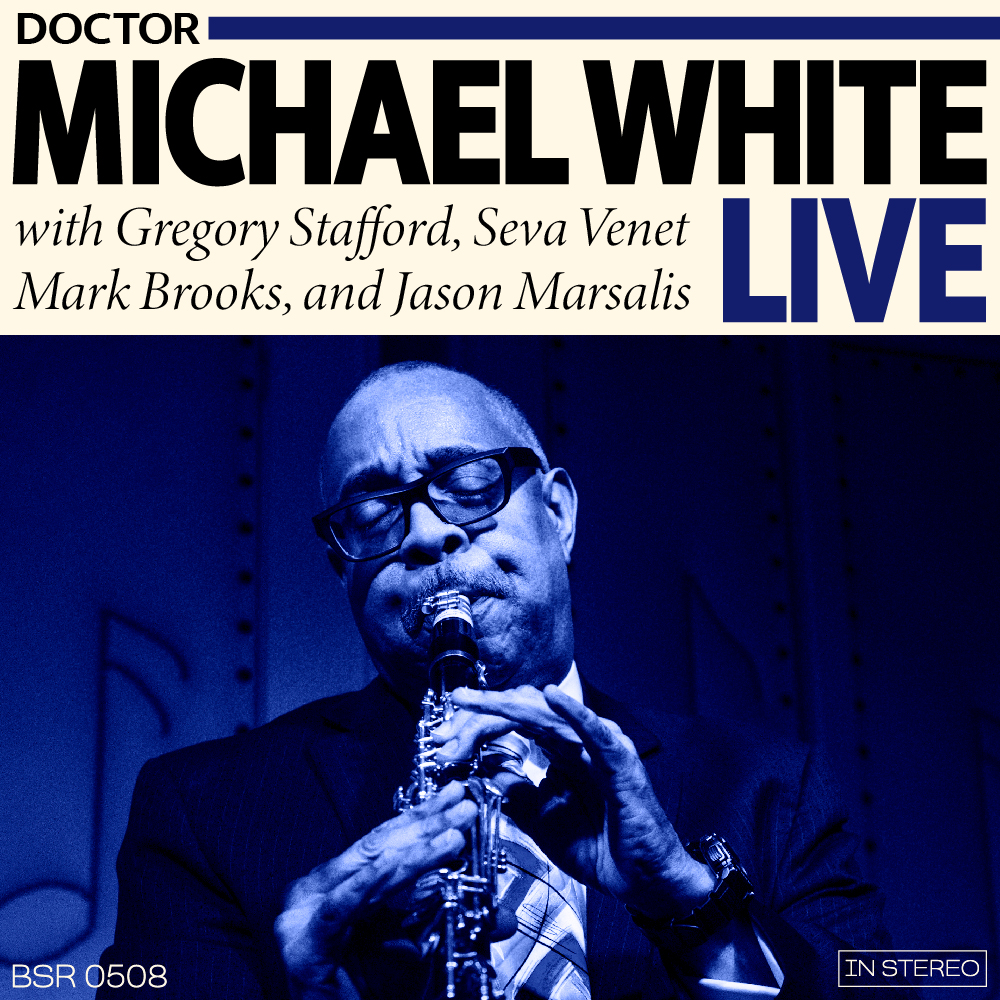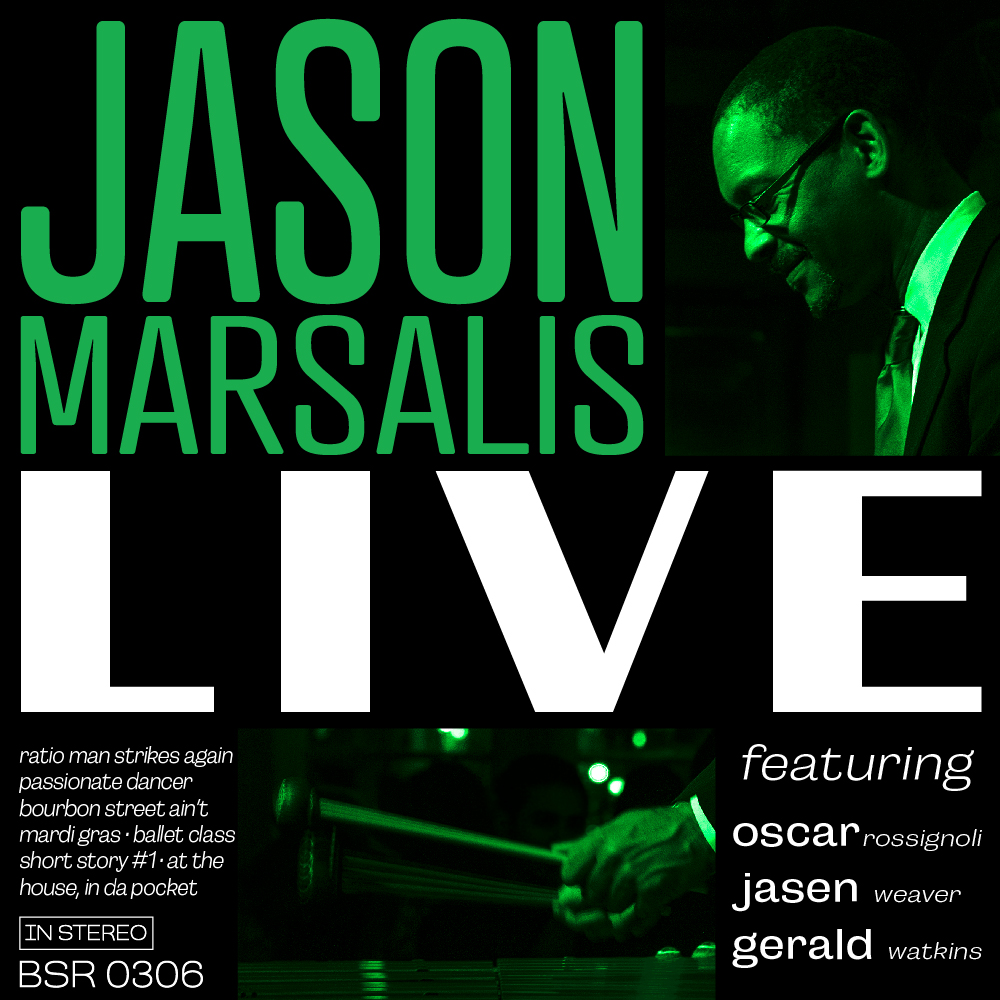 Digital Albums Out April 17, 2020
It goes without saying that Covid-19 has got us all a little down in the dumps these days. Our hearts are broken over the loss of Ellis Marsalis, one of the greatest musical inspirations of all time. We're all feeling a little lost right now. But we won't stop doing what we do. Especially in trying times, we need music more than ever. Perhaps one of the biggest holes this virus has left in our society is a lack of live music. It has been reassuring to see many artists worldwide successfully turn to livestreaming to help fill that hole, and here at Basin Street Records, we want to keep doing what we do best to make this stressful time a little less stressful for everyone.
What better way to do that, than to release two new live albums from two of the most talented musicians on the planet? Recorded in May of 2017 in the throes of Jazz Fest at a bustling evening at Little Gem Saloon, when we listened back to these sets, we knew the world needed to hear them. We dedicate these albums to Ellis Marsalis, Jr. This label exists because of him and his family.
For nearly 45 years, Dr. Michael White has been bringing smiles to faces with his joy-filled, masterful clarinet-playing in the tradition of New Orleans jazz. May 5, 2017 was a special night in this storied career. In an evening celebrating Basin Street Records' 20th anniversary, Dr. Michael White and his quartet (plus special guest Jason Marsalis) captivated an audience at the packed Little Gem Saloon with forty minutes of his mesmerizing performance. A Michael White show is more than a concert, it's an experience. Like a siren in the sea, the first dulcet tones from White's clarinet immediately draw the listener in; what ensues is nothing short of magic, a performance steeped in tradition—one that perhaps wouldn't sound out of place in the very same venue in the 1920s—but full of luster and originality—something that makes you want to get up and dance. It may be "traditional" and "historical" but more apropos, it's "electric" and "captivating."
Dr. Michael White Live kicks off with the energetic "Canal Street Blues," and segues straight into "I Love You Too Much To Ever Leave You" with the inimitable vocals of White's long-time collaborator and trumpeter/vocalist, Gregory Stafford. White brings the audience to a warm island with "Caribbean Girl," and the show only gets better from there. White brings fellow Basin Street labelmate, and resident prodigy Jason Marsalis to the drum set to accompany on the final two songs. A hush goes through the room, and more than a few jaws drop with the sultry rendition of the audience favorite and Gershwin classic, "Summertime." White and his comrades leave nothing on the floor, wrapping up the set with the downright raucous "Give It Up / Gypsy Second Line," a Michael White original.
If you were there, you witnessed a show for the ages; something you won't ever forget. If not, you have a chance to experience a piece of what this special night entailed. Listen to Dr. Michael White Live now, and let yourself fall under his trance.
Jason Marsalis's First Ever Live Album, Jason Marsalis Live
On May 5, 2017 an all-star roster of Basin Street Records recording artists came together to celebrate the kickoff of BSR's 20th anniversary at the historic jazz venue, the Little Gem Saloon. The evening began with an energetic set by renowned percussionist Jason Marsalis of the musical Marsalis family. That full set is now available as Jason Marsalis's first ever live album, Jason Marsalis Live.
Jason Marsalis Live features the seasoned percussionist on vibes accompanied by Oscar Rossignoli on piano, Jasen Weaver on bass, and Gerald Watkins on drums, and finds the quartet playing a mix of new and old original material by Jason Marsalis. The Live album structures itself as a retrospective through Marsalis's writing career working from most recent backwards. The opening tunes "Ratio Man Strikes Again," "Passionate Dancer," and "Bourbon Street Ain't Mardi Gras" all come from his most recent release Melody Reimagined: book 1 an album comprised of contrafacts, songs composed using the chord progressions of existing songs, but with new melodies. "Ballet Class" comes from the critically acclaimed 2013 album In A World of Mallets, an album Mark Shapiro of DMX/Mood Media called "a candidate for record of the decade . . . a masterpiece." The latter half of the album dives deeper into Marsalis's discography featuring two tracks from his first two albums on Basin Street Records, "Short Story #1" from Music in Motion and "At The House, In Da Pocket" from The Year of the Drummer.
Jason Marsalis Live attests to Marsalis's commitment to constantly grow as a musician. Despite early acknowledgement in his career as a "young phenom" and his status as a member of a family of musical royalty, Marsalis has kept his head down to progress his own career advancing from being an extremely talented genius drummer; expanding into a full-fledged mallet percussionist mastering vibraphone, xylophone, marimba, and other malleted instruments; to becoming an accomplished bandleader and thoughtful songwriter, while retaining all of his previous accolades.
Time will tell how Jason Marsalis will continue to grow and carve out his space in the annals of jazz history, but for the time being we can sit back and enjoy the music. Jason Marsalis Live is a vital step in that process.