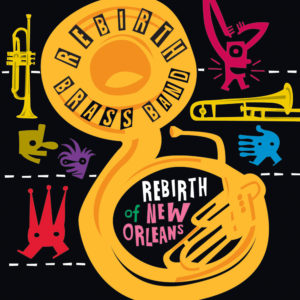 Rebirth Brass Band's Rebirth of New Orleans CD on Basin Street Records is a nominee for the 2012 GRAMMYs in the Best Regional Roots Music Album category. Produced by Tracey Freeman (who also produced a Harry Connick, Jr nominated CD.) This album was engineered by Chris Finney at the Music Shed in New Orleans and was mastered by Vlado Meller.  The Grammys will be televised on CBS on February 12, 2012.
Nola.com story on Louisiana nominees .  Nola.com story on Rebirth Brass Band.
GRAMMY NOMINATION CELEBRATION!!!
COME OUT ON TUESDAY, DECEMBER 20th to the MAPLE LEAF BAR. Showtime 10:30