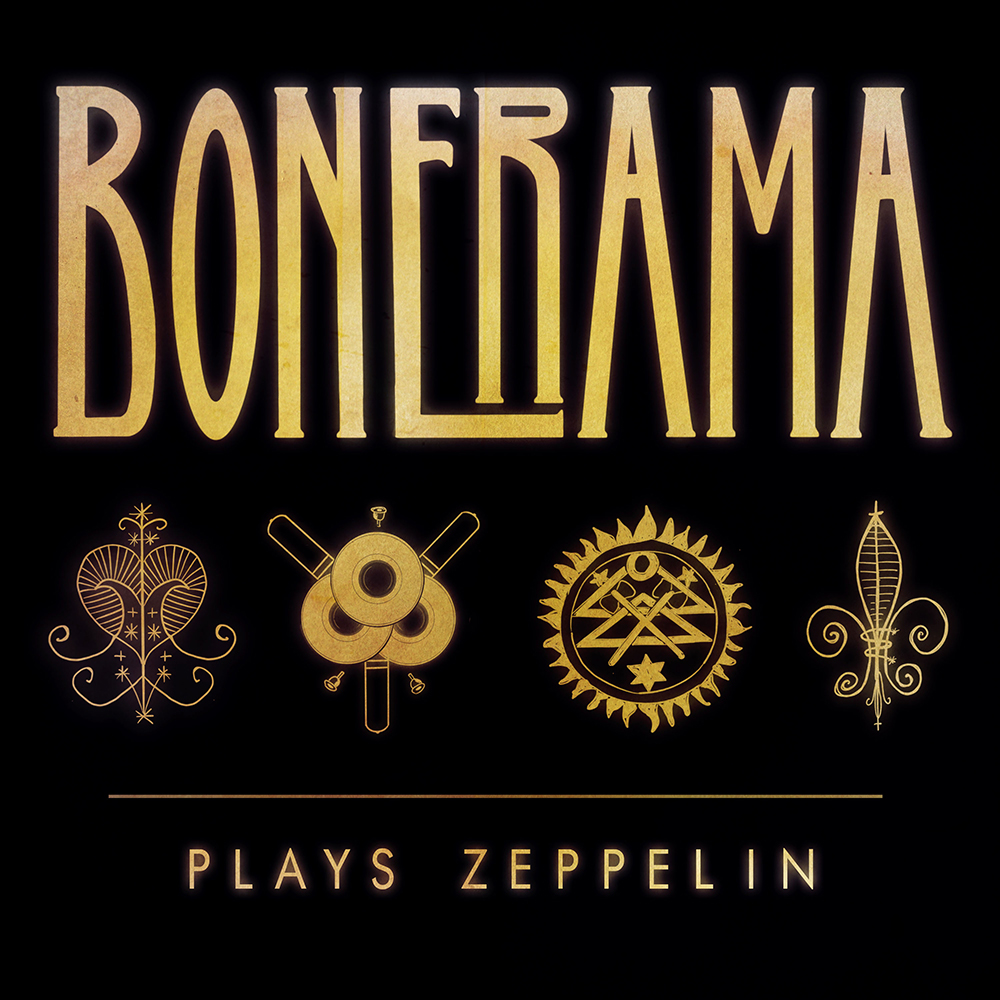 Pre-Order Now and get "Good Times, Bad Times" as an instant digital download. Featuring the scorching-hot vocals of none other than Michael Mullins, the 18-year old son of Bonerama founding member, Mark Mullins.
"Bonerama is viewed by some as one of the most genuine, unique and interesting bands to come from the Crescent City, incorporating brass, funk, soul, rock, blues and alternative into their one-of-a-kind sound. Three trombones, plus sousaphone, guitar and drums all deliver powerful sounds that you have to hear to believe."

– Relix Magazine
Included in "New Orleans Jazz Fest 2018: The 7 Best Things We Saw" – Rolling Stone
Anybody who's been to a Bonerama live show is no stranger to the band laying down some funked-up, brassy renditions of classic rock songs. Fans of those moments are in for a treat, because the band is gifting the world an album of nothing but Led Zeppelin covers. Bonerama Plays Zeppelin is exactly what you think it is, a collection of your favorite songs from the greatest rock band of all time covered by the greatest trombone band of all time. If you have any doubt that a Trombone-centric band can really rock, pick a tune at random from this release, and be defied. Whether it be the lava-hot vocals on "Black Dog", the distorted wah-wah trombone replacing the traditional guitar on "In My Time of Dying", or even a surreal lightning-fast sousaphone solo on the funkified version of "Heartbreaker," Bonerama proves they can rock with the best of them.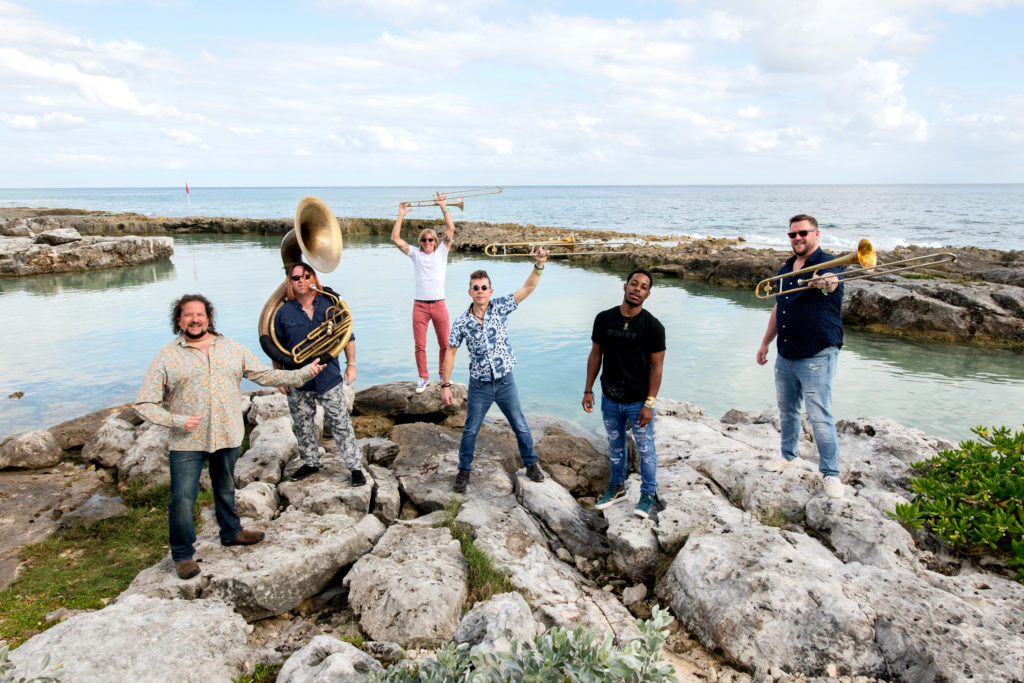 Known the world over for its incendiary live performances, Bonerama has been bringing its specialized brand of New Orleans music to the masses for over 20 years. Bonerama is currently comprised of Mark Mullins (trombone, electric trombone and lead vocals), Craig Klein (trombone and lead vocals), Greg Hicks (trombone and vocals), Bert Cotton (guitar), Matt Perrine (sousaphone and electric bass) and Walt Lundy (drums and vocals).
The album comes to you from New Orleans stalwart label, Basin Street Records, the second on the label following 2017's Hot Like Fire. It was produced by Mark Mullins, Craig Klein and Tracey Freeman, recorded at Music Shed Recording Studios in New Orleans, and features outstanding original artwork re-imagining the classic Zeppelin symbology by Molly Reeves. Buy from Basin Street Records webstore, or get a physical copy to receive the bonus track "The Ocean"!
Upcoming Tour Dates
2/28/2019 – Narrows Center for the Arts – Fall River, MA
3/2/2019 – Cavern Club – Bonerama Gets The Led Out – Boston, MA
3/7/2019 – South on Main – Little Rock, AR
3/15/2019 – Catholic High School Gym – Baton Rouge, LA
3/16/2019 – Columbia Street Tap Room – Covington, LA
3/21/2019 – Riverfront Live – Cincinatti, OH
3/22/2019 – The Bootleg – St. Louis, MO
3/23/2019 – The Cubby Bear – Chicago, IL
3/24/2019 – Shank Hall – Milwaukee, WI
3/30/2019 – Magic Hat Artifactory – Burlington, VT
4/14/2019 – French Quarter Fest – New Orleans, LA
4/19/2019 – Tipitina's Album Release Party – New Orleans, LA
4/14/2019 – French Quarter Fest – New Orleans, LA
4/19/2019 – Tipitina's Album Release Party – New Orleans, LA
4/26/2019 – New Orleans Jazz & Heritage Festival – New Orleans, LA
4/26/2019 – Rock n Bowl – New Orleans, LA
4/27/2019 – The Howlin' Wolf – New Orleans, LA
5/3/2019 – Rock n Bowl – New Orleans, LA
5/5/2019 – House of Blues, The Parish – New Orleans, LA
6/1/2019 – Happy Valley Music Fest – State College, PA
6/21/2019 – Rochester International Jazz Festival – Rochester, NY
6/22/2019 – Rochester International Jazz Festival – Rochester, NY