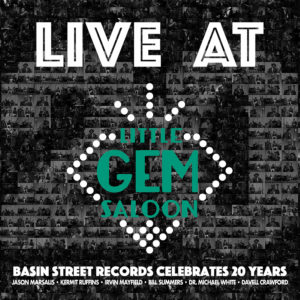 Out November 23, 2018
Buy Now!
Listen to clips on Soundcloud now!
On May 5, 2017 an all-star roster of Basin Street Records recording artists came together to celebrate the kickoff of BSR's 20th anniversary at the historic jazz venue, the Little Gem Saloon. The evening included performances on two stages from Jason Marsalis, Kermit Ruffins, Irvin Mayfield, Bill Summers, Dr. Michael White, and Davell Crawford. The entire evening was recorded, and choice selections from each set comprise the album Live at Little Gem Saloon: Basin Street Records Celebrates 20 Years.
Following the progression of the evening, the album opens with the original modern jazz stylings of the drummer-phenom turned vibraphone-master, Jason Marsalis, here performing his original compositions "Bourbon Street Ain't Mardi Gras" and "At The House in Da Pocket" to a packed room with an electric energy. During Marsalis's set a "prayer line" formed outside the Poydras street club for those hopeful attendees waiting to get a spot to see the star-studded lineup in the full-capacity club.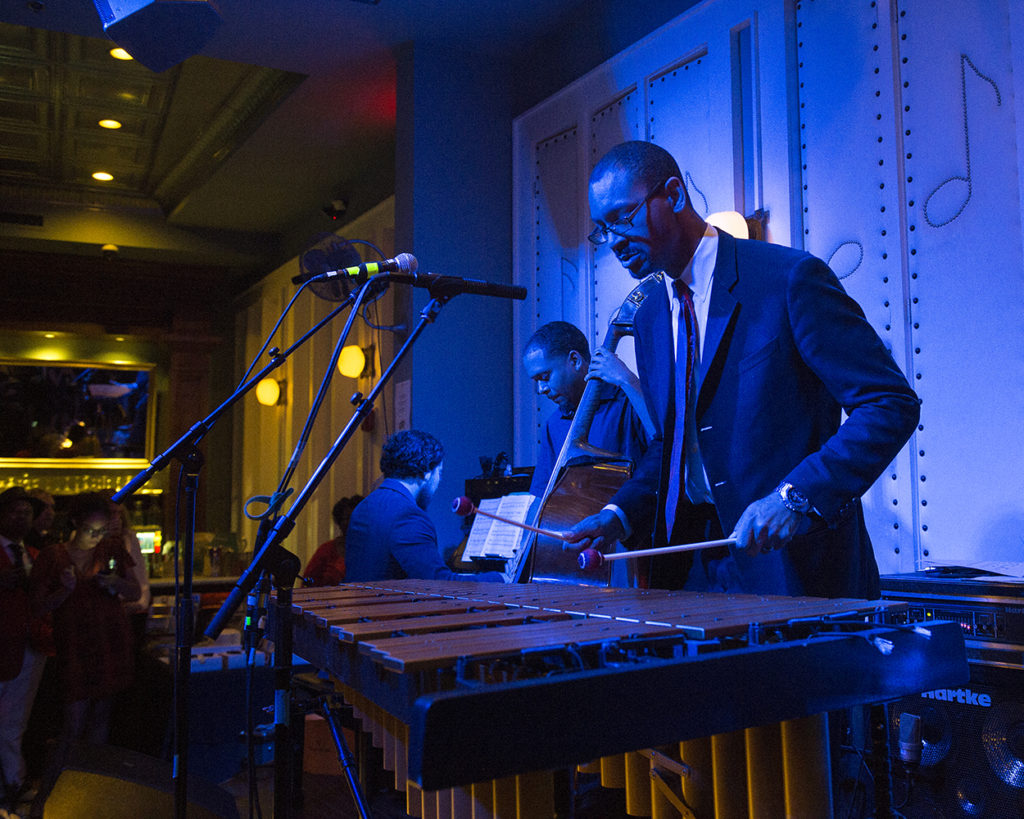 The next set features an outstanding double-trumpet duo from two of the biggest trumpet-giants in the city. Kermit Ruffins and Irvin Mayfield joined each other on stage with the backing of Kermit Ruffins' band, The Barbecue Swingers, for two Kermit-approved standards: the classic "On The Sunny Side of the Street" and the rambunctious and fun "Skokiaan."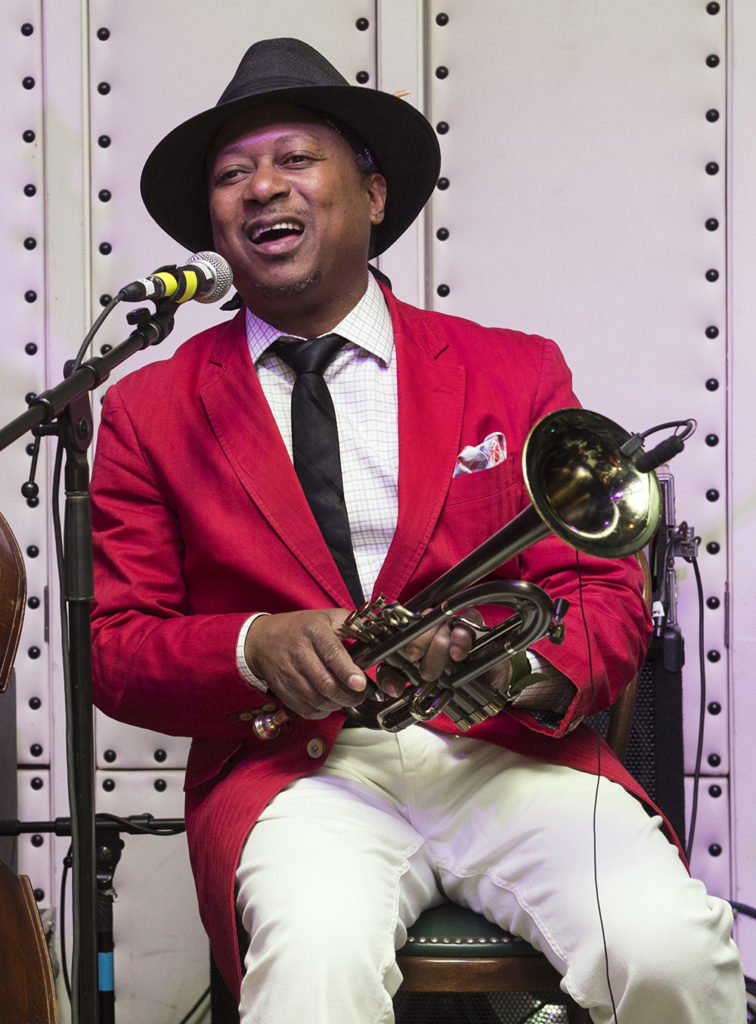 Next on the lineup was to be pianist Henry Butler (who has since passed away; may his soul rest in peace) in a solo performance, but a flight delay made his appearance impossible. What does one do when a featured artist can't make it to your post-Jazz Fest show? With so many world class musicians in the building at one time, you ask them to do what they do best: improvise. In no time, Basin Street president, Mark Samuels organized an impromptu Basin Street Records super-group featuring Davell Crawford on vocals, Irvin Mayfield on trumpet & percussion, Jason Marsalis on drums, Bill Summerson percussion, Mark Brooks on bass, and Ronald Markham on piano. This group would bring the trio of Irvin Mayfield, Bill Summers, and Jason Marsalis (the founding members of Los Hombres Calientes) together on stage for the first time in over 15 years and give us a sizzling Latin jazz rendition of "Autumn Leaves."
Continuing the evening was traditional jazz clarinetist, Dr. Michael White, who captivated the audience with his outstanding polish and skill on the immortal "Summertime" and White's own energetic "Give It Up / Gypsy Second Line" featuring Marsalis again on drums.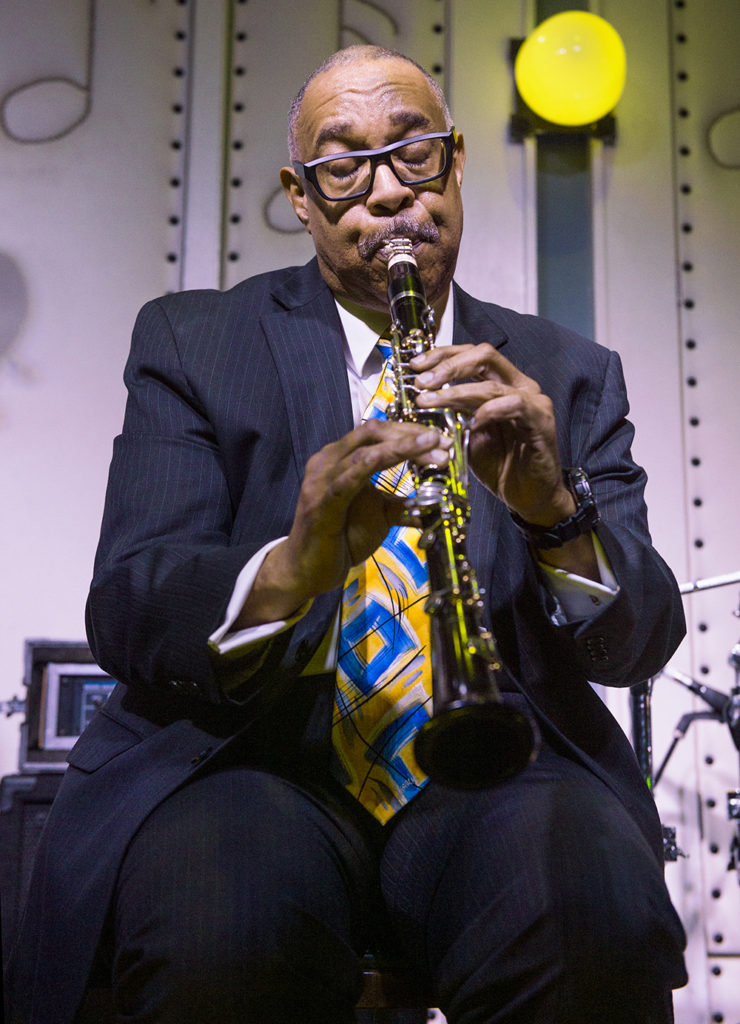 Davell Crawford, the "Piano Prince of New Orleans" closed out the night performing his unique brand of Louisiana roots music with his band One Foot in the Blues. We hear an R&B rendition of "Big Boss Man" and Crawford's own emotive medley "Don't Ever Be Blue / Ode to Louisiana."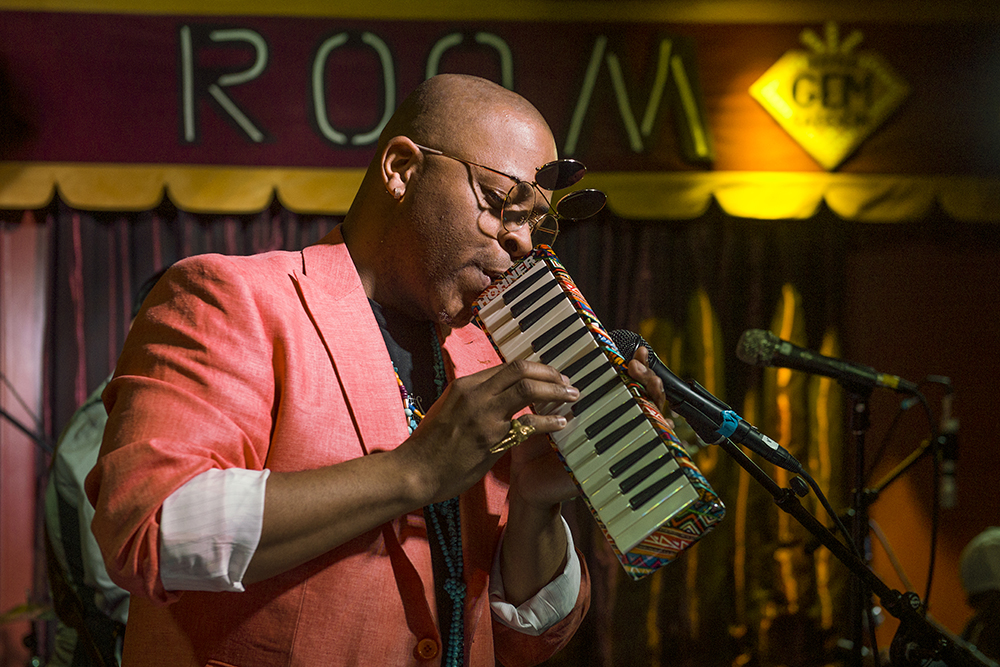 It was an unprecedented evening in New Orleans music. Never before has Basin Street Records released a project featuring all new music from so many different artists. Live at Little Gem Saloon captures the spirit of a truly special evening of live music. For 20 years, Basin Street Records has provided a home for these outstanding artists to flourish, and they gave back in the best way possible with the performances captured on this album.
Pre-Order now from Basin Street Records, iTunes, or Amazon to receive two tracks instantly: "Bourbon Street Ain't Mardi Gras" by Jason Marsalis and "Give It Up (Gypsy Second Line)" by Dr. Michael White!