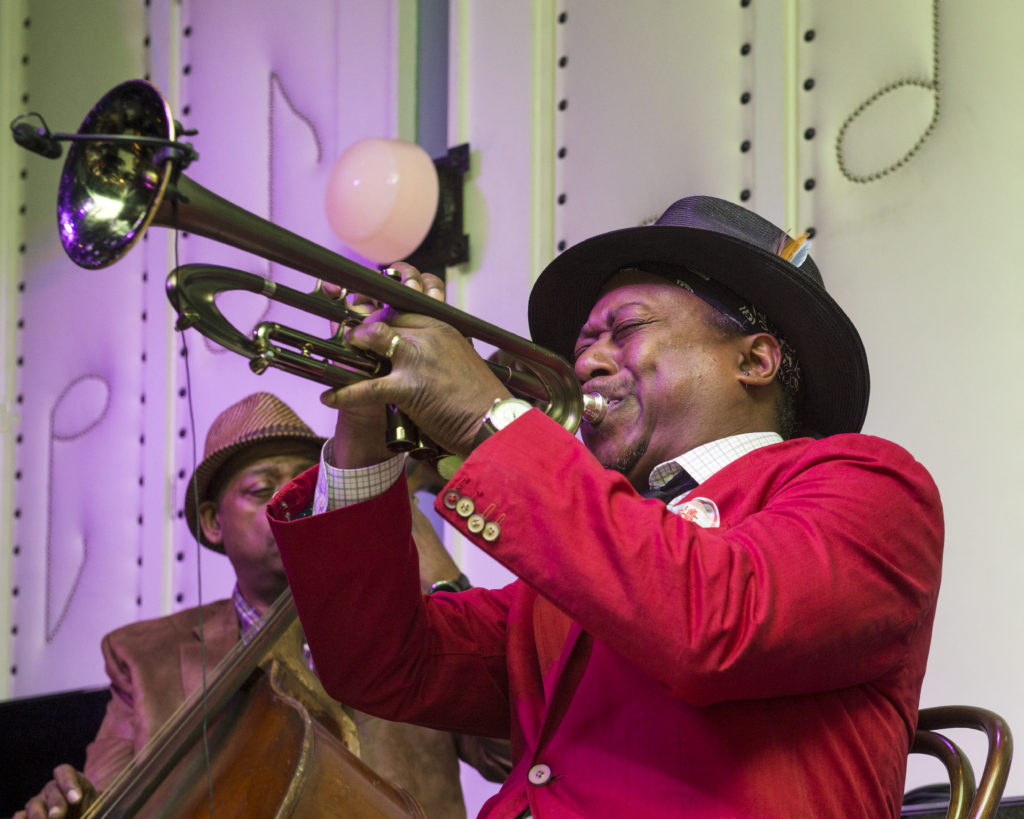 Special Guests Include: Davell Crawford, Dr. Michael White, Irvin Mayfield, Lena Prima

On Saturday, January 12, 2019 Basin Street Records and the Little Gem Saloon are teaming up to present an evening celebrating the release of the new album Live at Little Gem Saloon: Basin Street Records Celebrates 20 Years. The evening will be anchored with two performances by trumpeter/vocalist Kermit Ruffins at 7 PM and 9 PM, and feature special guests and Basin Street labelmates: Davell Crawford (piano/vocals – 7 PM set), Dr. Michael White (clarinet – 7 PM set), Irvin Mayfield (trumpet – 7 PM & 9 PM sets), and Lena Prima (vocals – 9 PM set). Don't miss this outstanding event!
Live at Little Gem Saloon: Basin Street Records Celebrates 20 Years is a fantastic new live album recorded at the Little Gem Saloon in May of 2017 that features performances by Jason Marsalis, Kermit Ruffins, Irvin Mayfield, Bill Summers, Dr. Michael White, and Davell Crawford. "This disc captures a special evening for a special label." – Tom Henry, Toledo Blade. All of these outstanding musicians came together to show support and appreciation for the continued work of the local New Orleans label they call home in the best way possible—with an evening of great music.
The Little Gem Saloon is one of the oldest jazz venues in the world that was lovingly restored in 2012 to a two-story private event space, restaurant & live music venue that harkens back to the days when the Gem was the jazz corner of New Orleans. 115 years since it first opened its doors, the restoration of the Little Gem Saloon marks the resurrection of this historic area as the heart of New Orleans' Jazz.
For more information on this event, Live at Little Gem Saloon, or Basin Street Records please contact: info@basinstreetrecords.com or
Little Gem Saloon, 504-267-4863, info@littlegemsaloon.com