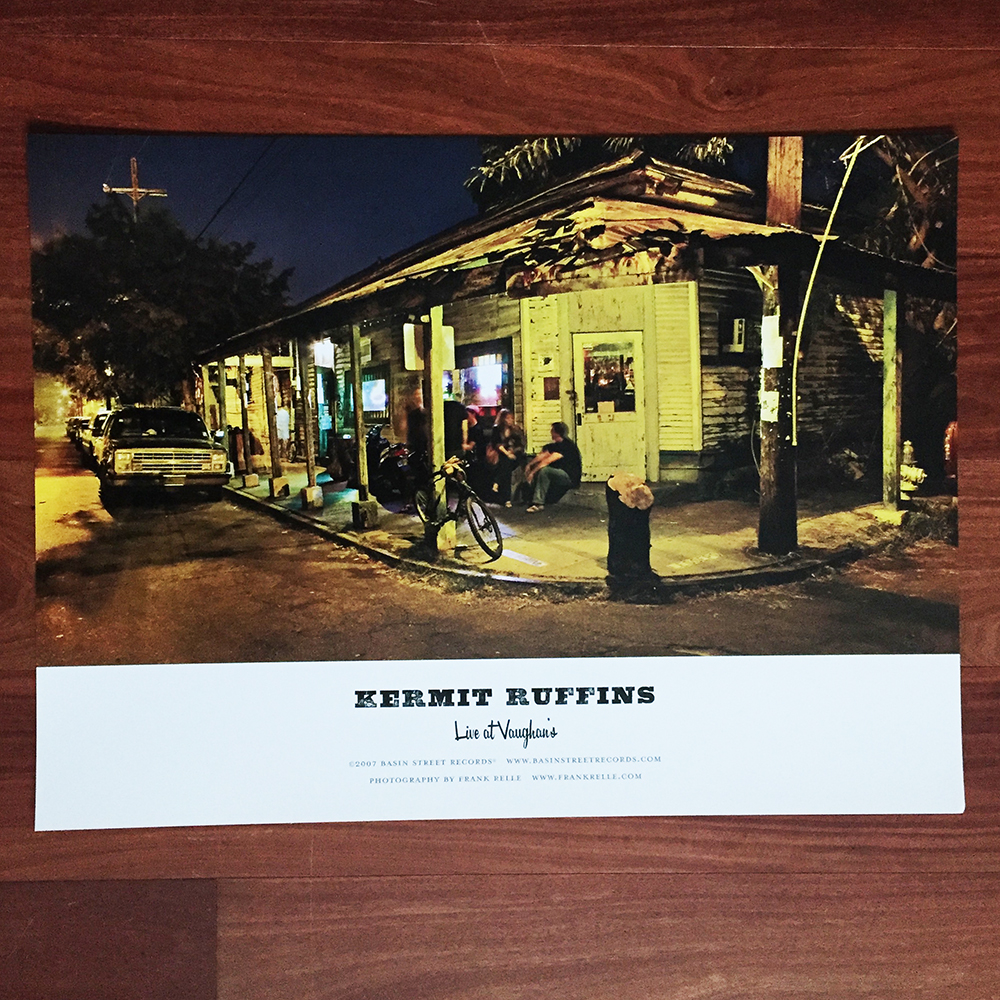 Did you hear? ESPN chose Vaughan's lounge as the site to film their intro video for the College Football Championship featuring Lil Wayne & Corey Henry's Treme Funktet!
The video premieres at 6:58 PM CT tonight (Monday) on ESPN, and will feature the song "Treme Lyfe" by Corey Henry & The Treme Funktet.
For the uninitiated, Vaughan's is an important music venue in the Bywater neighborhood of New Orleans. Kermit Ruffins played there every Thursday for many years, and recorded the album Live at Vaughan's there. Corey Henry played in Kermit's band regularly at Vaughan's, is on the Live at Vaughan's album, and when Kermit retired from his Thursday night gigs there, Corey Henry took over for him.
We have some very nice Live at Vaughan's fine art posters featuring the photography of Frank Relle. Including seven copies that are signed by Kermit Ruffins and Frank Relle. Get one before they sell out!