Now thru 8/29/12 100% of Irvin Mayfield's A Love Letter to New Orleans book/cd dollars will be donated to #LoveSessions causes. If you'd like to designate the cause to direct your dollars to, just email after you place your order or indicate it in the Address 2 field of your order.
After 7 wonderful nights of battles with Kermit Ruffins at Irvin Mayfield's Jazz Playhouse, Love Sessions has moved to Irvin Mayfield's I Club with 5 nights of performances through 8/29/12 with Dee Dee Bridgewater.  Last night Germaine Bazzle was honored with a lifetime achievement award by the New Orleans Jazz Orchestra.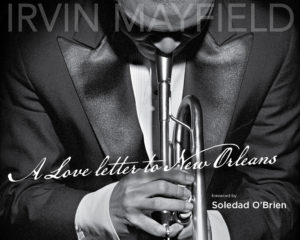 Love Sessions recipients in 2012 include: New Orleans Public Library, UNITY of Greater New Orleans, The New Orleans Haitian Relief Task Force, Son of a Saint Sports Foundation, Dag's House, The New Orleans Chapter of the Links, Inc., The New Orleans Musicians' Clinic, Teaching Responsible Earth Education (T.R.E.E.), NO/AIDS Task Force, The New Orleans Jazz Institute, St. Augustine High School Marching 100, The Roots of Music, DashThirtyDash, and the New Orleans Jazz Orchestra.