The 50th Jazz Fest came to a close last Sunday, and we had a blast out there watching our recording artists perform at the fairgrounds to help celebrate! Here are some pictures from the fest!
Thursday, April 25
Jason Marsalis at the WWOZ Jazz Tent
Jason Marsalis kept it in the family and invited his daughter, Marley Marsalis on stage to perform with him, and they second-lined around the Jazz Tent! Get Jason's latest album, Melody Reimagined: Book 1 today.
Friday, April 26
Bonerama at Gentilly Stage
Bonerama rocked the Gentilly stage playing selections from their new album Bonerama Plays Zeppelin as well as Hot Like Fire, and also brought some family members on-stage. Michael Mullins on Trombone and vocals joined his dad Mark, and Ben Perrine on guitar joined his dad Matt on stage.
Saturday, April 27
Davell Crawford at the Blues Tent
Davell Crawford participated in a plethora of performances at Jazz Fest, one of which was a set in the Blues Tent called The New Orleans Piano Professors: Celebrating Professor Longhair, James Booker, Jellyroll Morton, Fats Domino, Allen Toussaint, and Dr. John. Davell was joined by many other great pianists, each playing tribute to one famous New Orleans pianist—Davell paid tribute to piano-legend, James Booker.
Jon Cleary at Blues Tent
Jon Cleary also participated in the New Orleans Piano Professors tribute, playing the music of Professor Longhair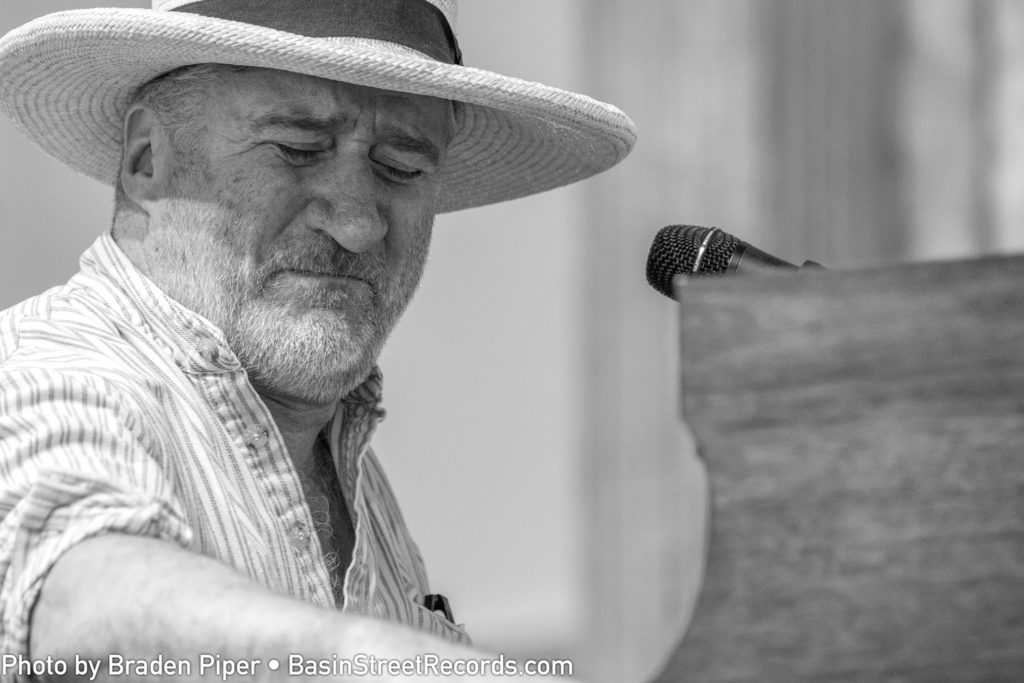 Rebirth Brass Band at Congo Square
Sunday, April 28
Davell Crawford at the Blues Tent
Davell's solo set at the Blues Tent was enhanced with the appearance of Diuna Greenleaf joining him on stage!
Dr. Michael White at Allison Miner Music Heritage Stage
Dr. Michael White was interviewed by Sally Young, and shared many interesting stories about his career coming up as a musician in New Orleans, and his inspiration for pursuing a career in traditional jazz.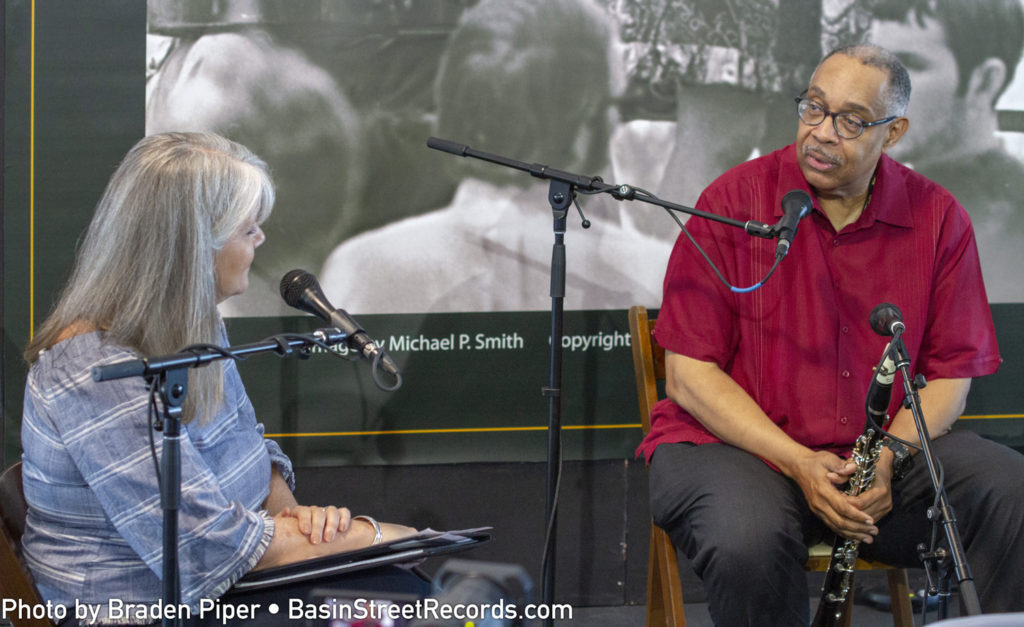 Davell Crawford at the Acura Stage
Davell Crawford played in a tribute to Dave Bartholomew and Fats Domino, where he was joined on-stage by Irma Thomas. A fitting tribute, because Davell has just release Dear Fats, I Love You a tribute album to Fats Domino.
Jason Marsalis with the Marsalis Family at the WWOZ Jazz Tent
The First Family of Jazz, brothers Wynton, Branford, Delfeayo, and Jason performed with their father to close out the day and second-lined around the Jazz Tent!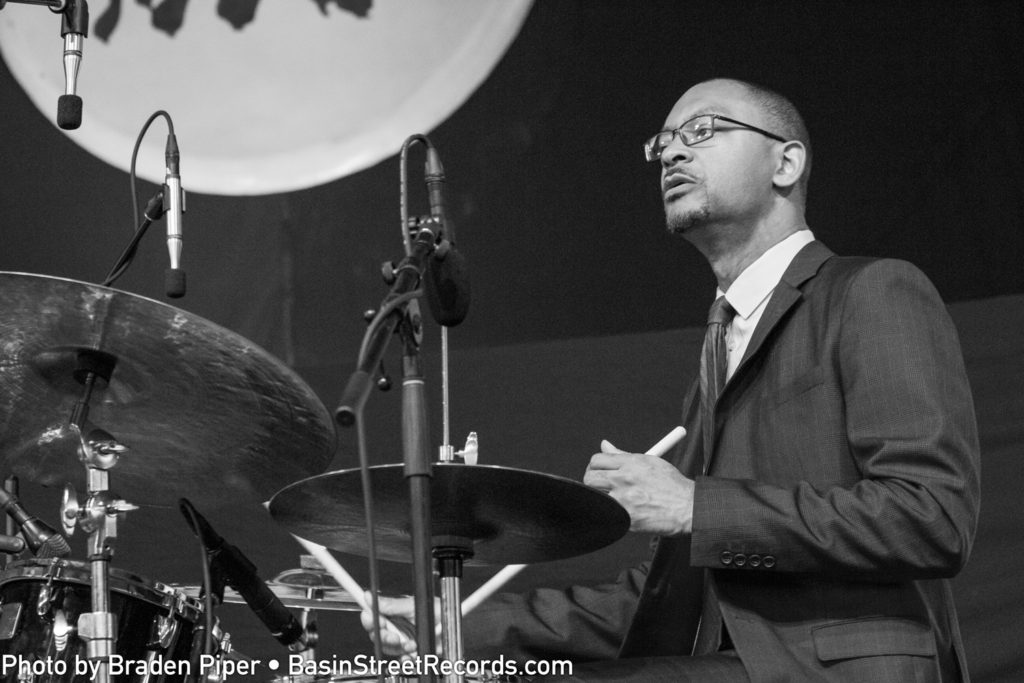 Thursday, May 2
Lena Prima at Economy Hall
Lena Prima played to a packed tent the songs from her new album, Prima La Famiglia.
Friday, May 3
Davell Crawford at Henry Butler Statue Dedication
Davell Crawford paid tribute to the great Henry Butler, who passed away in 2018, as Jazz Fest honored Henry by unveiling his "ancestor statue" where he is joining the likes of Allen Toussaint and Fats Domino. Henry will live on in our hearts, and we continue to miss him.
Bill Summers at Congo Square
Legendary percussionist and member of Los Hombres Calientes and The Headhunters, Bill Summers, joined Donald Harrison, Jr. on stage during his performance at Congo Square, along with other Headhunters member, Mike Clark! There was even an appearance by the actual Queen of the Democratic Republic of the Congo.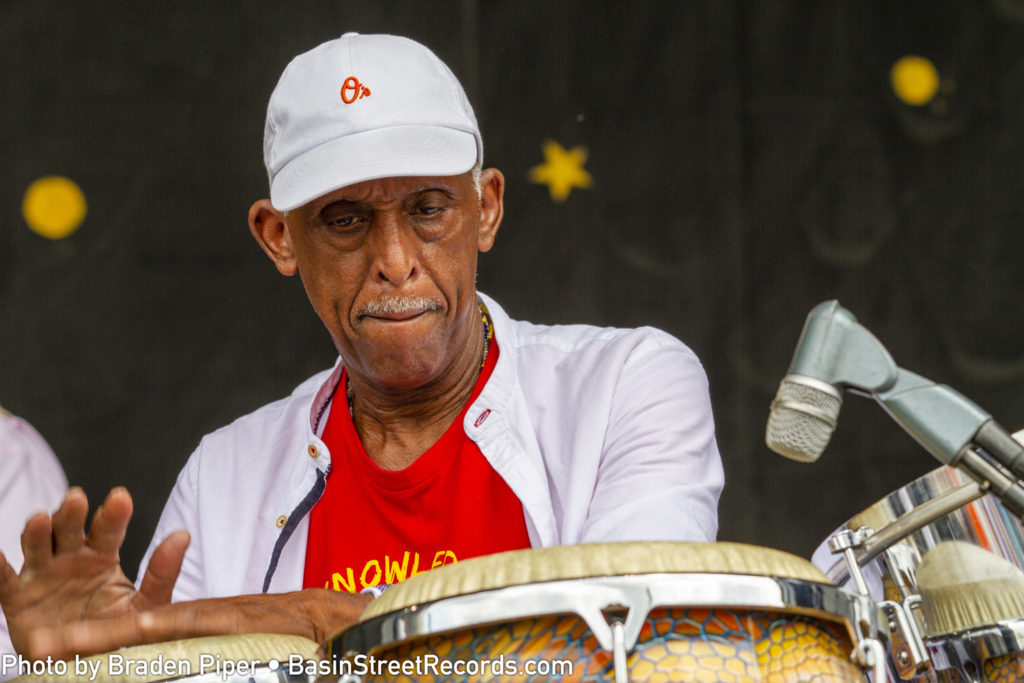 Kermit Ruffins at Congo Square
Sunday, May 5
Jon Cleary at Gentilly Stage
Dr. Michael White at Economy Hall
Kermit Ruffins at Economy Hall
Kermit wrapped up Jazz Fest for Basin Street Records artists with his tribute to Louis Armstrong at Economy Hall.
See You Next Year!